We Restore your Majolica Deruta

__________________
All the majolica you know, are fragile, subject to easy chipping and for nothing your object you are so fond of could suffer a bad break ... sometimes unfortunately happens …
Often customers come to us, almost desperate to have damaged the piece to which they are so fond. The problem seems even more insurmountable if to break is an object of great value, economic or emotional, perhaps bought many years ago …
" Our Masters of Art are Potters, Painters but also skilled Restorers!"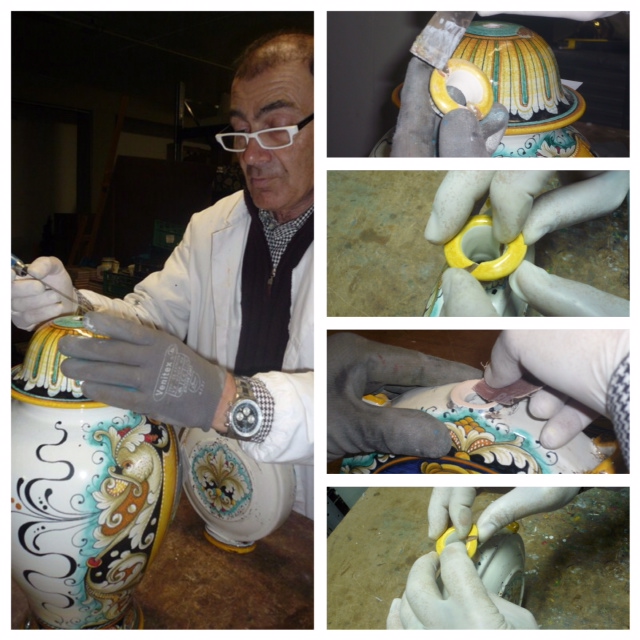 How can we help you to restore your object? Very simple ...

do not even throw a splinter of ruined ceramic

if your object is not located near Deruta please send us some pictures of the piece, the measurements, showing us the details and the whole

if you are in Umbria come and visit us with your broken ceramics
Together with our Restorers we will evaluate the extent of damage and feasibility of recovery of your Majolica Deruta.
We will formulate a quotation for the restoration including possible roundtrip shipping costs.
So do not worry for your precious Deruta pieces, we are here to make sure that they embellish your home as before.