Painting Lab
________________
Brushes, colours anf phantasy … to develop aesthetic sense and creativity.

Painting Lab
        Reception and Welcome

        Brief excursus on the history of the Deruta ceramic district

        Illustration of the Production Cycle Phases with Multimedia Support

        Ceramic Show: Master at work

        Shopping Tour within Souvenir Departments, Outlets and main Showrooms: over 2000 square meters rich in colorful Ceramics!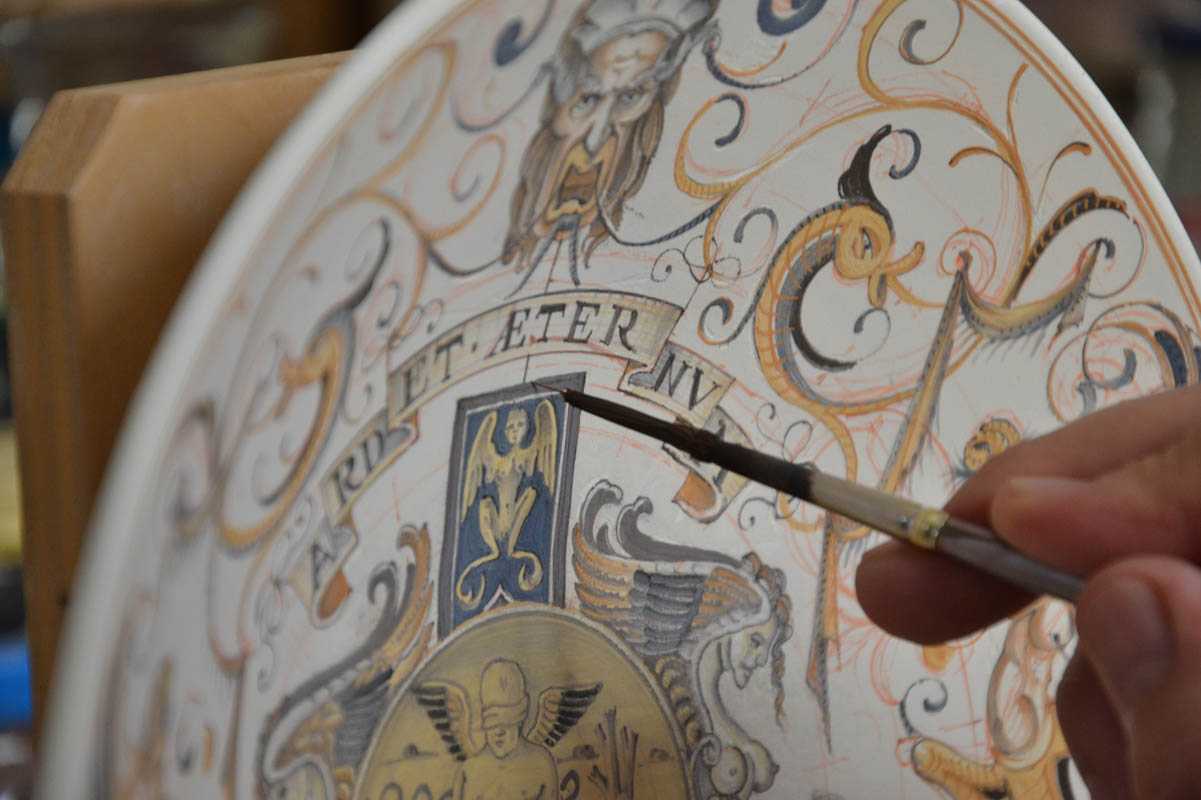 All participants can paint their first artifact. Cooking services, and shipping of artifacts will be realized on request.
Price: Contact us to know more about costs, times and organizational methods.
Duration: variable, based upon number of groups.
Recommended to Families - Groups of Tourists who are visiting Umbria - Delegations – Adults and Kids – School Trips: for kindergartens, middle schools, high schools, art high schools ... Educations Trips … a stop for an experience "out of the ordinary"!