Quality and safety of our packaging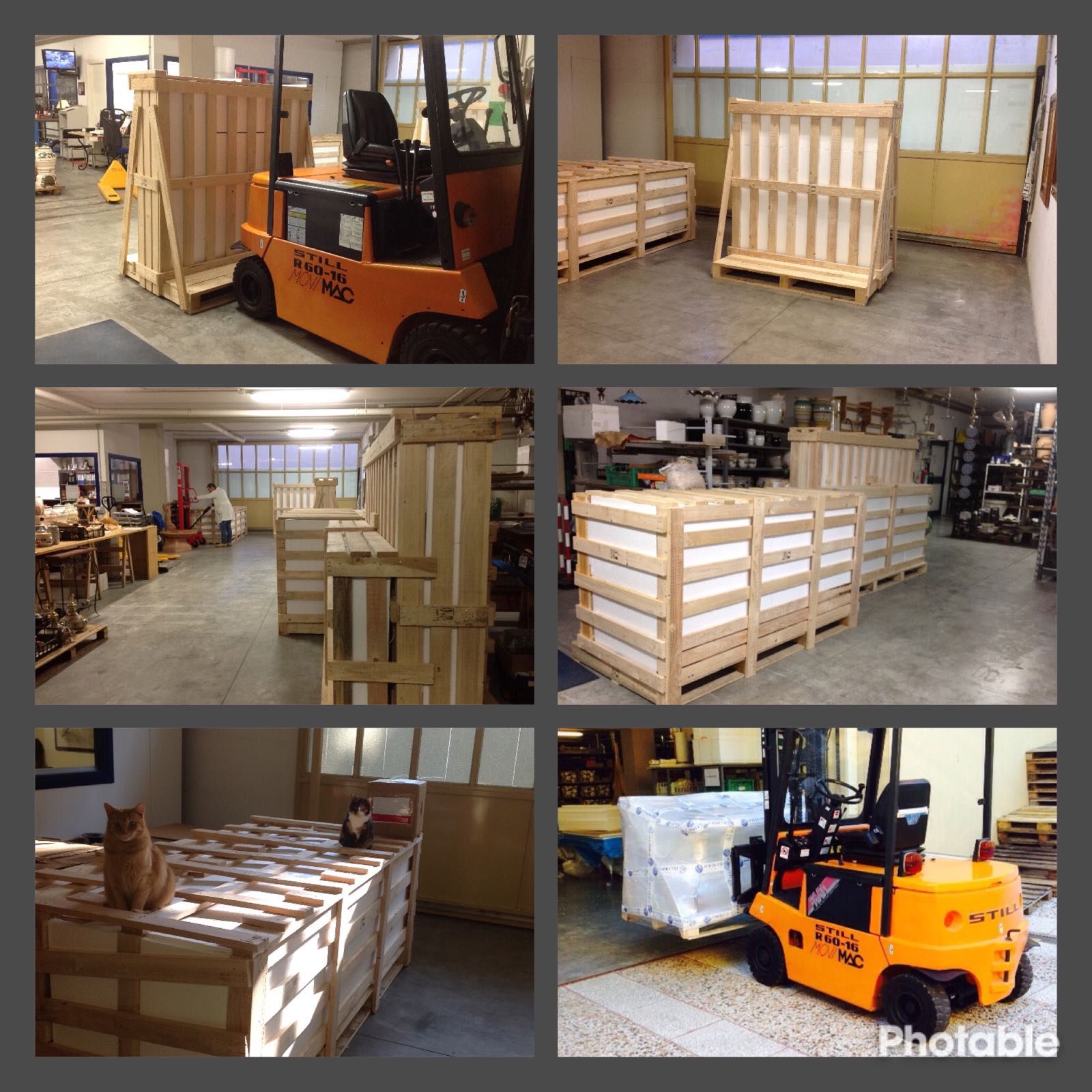 The care for our articles ends in the delicate phase of shipping. Our aim is to guarantee that the purchased item arrives at your home intact and perfect, as if you had collected it here in Deruta in our showrooms.
For this purpose we use an innovative packaging system by wrapping our ceramics in foam padded cushions that offer greater protection against knocks and damage. Ideal for small objects and precious items that are then placed in resistant boxes, chosen to measure to better contain the goods.
Shipping costs are calculated carefully, both for large packages and for small shipments, optimizing the volumes and looking for the best price for the customer.
All deliveries travel accompanied by insurance, both in Italy and abroad, to ensure your peace of mind.
The shipping office carries out a timely monitoring of the delivery through the dedicated tracking service, providing the courier with all the information necessary for delivery, following the Customer's requests.
For us, the sale ends when the Customer opens the package and checks its perfection.
The after-sales service guarantees assistance in case the package does not arrive intact as when it left from our warehouses or there are breakages due to carelessness during transport.                               
The shipment of bulky items such as tables, fountains, ceramic animals, is organized internally by preparing large wooden crates, created according to the size of the items to be packaged, optimizing the volumes to optimize expenses.
In the case of shipments to the USA or by sea, wooden boxes are treated and smoked in compliance with applicable customs laws.
Our internal logistics is organized to allow a fast load on the vehicle, the company's movement spaces allow access to larger sized trucks.
All our efforts to guarantee you a purchase in peace as if were our staff to deliver the object Torretti Deruta in your hands.