Deruta's Ceramic Tables
_______________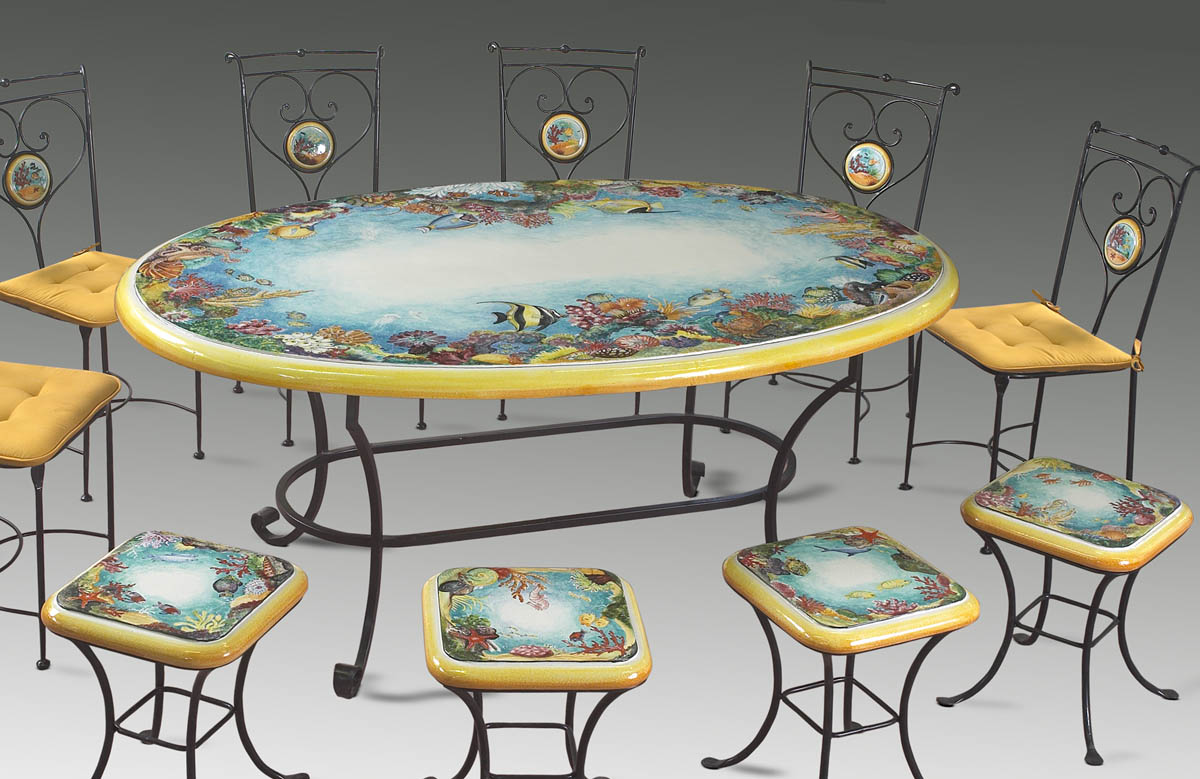 Torretti creates ceramic tables ( indoor and outdoor) handmade created and painted, frost proof, outdoor resistant, high quality guaranteed. Every table is a unique peace, each peace is handmade shaped with the help of a cast.
Shape: Rectangular, Squared, Round, Oval.
Pattern: you can choose your paint so that it can suits with your preferred shape and size.
Paints are entirely handmade realized from craftmen Master of high artistic level.
They are composed of different raw materials, the main one is "refractory". They allows to set the table outdoor, even in coldest season. Frost proof is guaranteed until – 15° C.
You will choose the best because on the side under the table there is a reticular structure that gives to the table flexibility. Indeed it allows to compensate for structural movements caused by the sudden changes in temperature. Moreover the structure is light – weight and strong at the same time. This is a piece of our value proposition of quality that will enhance your indoor or outdoor spaces.
We propose wrought iron table bases and chairs handmade realized by highskilled craftmen as well.
No matter if the table of your dreams is not included in our proposed shapes. We will customize your table. Don't hesitate to contact us. We are available in order to arrange appointment, also by telephone.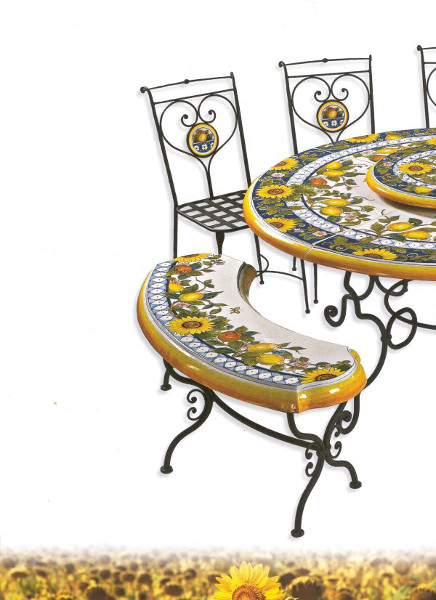 Check out our Underselling Promotion for Ceramic Garden Tables Deruta available in stock!
Discounted price
With wrought iron base included in the price
Free shipping *
*SHIPPING COSTS WITH GROUND FLOOR DELIVERY IN ALL ITALY EXCLUDING ISLANDS ARE INCLUDED (for islands and special destinations a small supplement will be required)

Additional 10% discount with pick up at our store